Your Instructor: Matt Caulfield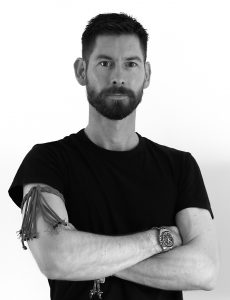 Senior Instructor with Phraya Pichai
30+ Years Experience in Martial Arts
20+ Years Experience in Thai Boxing
17+ Years Experience in Tai Chi
Matt Caulfield starting training in Martial Arts in 1986 at the age of 10, taking up kickboxing. Through his teenage years he tried out several different styles including Jeet Kun Do, Judo and Wing Chun Kung Fu before taking up Thai Boxing in 1996.
He started studying Tai Chi in 2001 after an injury stopped him from practicing Thai Boxing for a a short time.
He has also practices (but makes no claims of competence!) Eskrima (Philippine stick and knife fighting) and Silat (which has recently been made very popular due to The Raid movies).
Matt is a practicing Buddhist and has been practicing mindfulness meditation since 1995.
Along with Thai Boxing Matt runs his own consultant and coaching business, for more information please visit www.mattcaulfield.co.uk
Matt lives in Monmouth with his wife, two children and dog.